Sports

Frogs ground Eagles, 122-69

Nailon and Gainous combine for 51 points in trouncing of North Texas.

Frogs shoot record 49 free throws in 95-72 win

Stoops named to head coach position at Oklahoma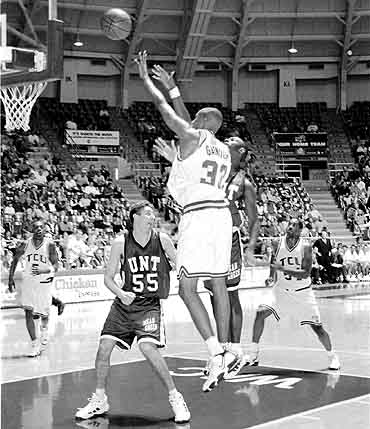 Junior forward Marquise Gainous goes strong to the hole in Tuesday's match against North Texas in Daniel-Meyer Coliseum. Gainous scored 25 points and pulled down 11 rebounds in the Frogs' 122-69 dismantling of the Eagles.