News

Wreck on Berry injures three

Accident involving TCU officer results in five-vehicle collision.

Open house breaks in

performing arts center

Waterlogged

Sprinklers improve grounds, annoy students

Student mentors encourage reading

This subhead is TermList +1 Italic

Another TL+2Bold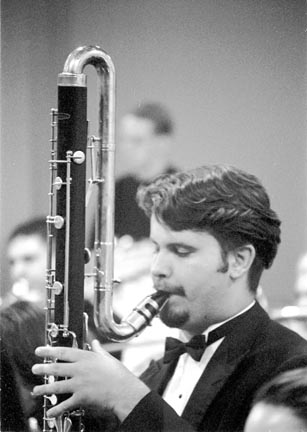 David Dunai/SKIFF STAFF

David Lewis, a sophomore music education major, plays the contrabass clarinet Sunday at the grand opening celebrations at the Walsh Center for Performing Arts. Lewis is a member of the TCU Wind Symphony, directed by Greg Clemons, which performed in the Broyles/Breeden Instrumental Rehearsal Room.