News

Ferrari to speak at Convocation

Chancellor to address campus and present faculty teaching award.

House of Reps changes to SGA

Guide lists TCU as a best value

Celebrate culture

Need a ride?

Froggie-Five-O dedicated to campus safety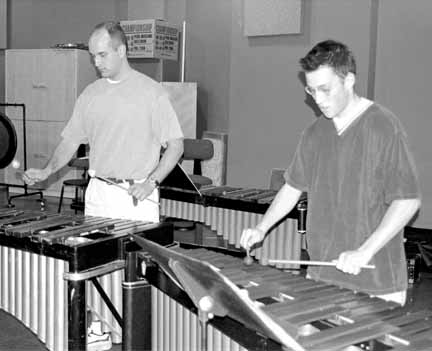 Marimba madness

Jason Snyder, a junior English major, and Dan Wilhelm, a graduate student in conducting, play marimbas during practice on Tuesday. They are both members of the TCU Percussion Ensemble.