News

Student attacked near Stonegate

Naked man grabbed her, says victim, who escaped with friend's help.

DNA Discovery

Kickoff to rally football support

Opening minds

Symposium offered chance to diversify perceptions

New computer lab to aid English skills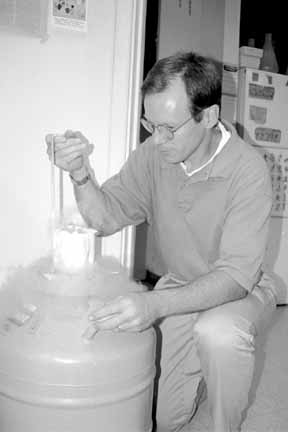 DNA Discovery

Tom Spann/SKIFF STAFF

Biology professor Phil Hartman pulls a batch of worms from a vat of nitrogen, where the microscopic creatures are kept between experiments. Hartman and a colleague recently discovered and isolated an aging gene in worms.