The Arts

Ailing Acoustics or minor repairs?

Architecture, acoustics of Walsh Center debated

Punchatz uses irony, playfulness in exhibit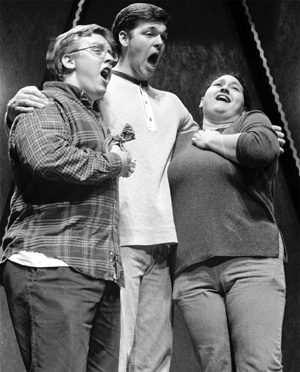 Michael Rausch and Brandon Poor, both sophomore vocal performance majors, and Claudia Gonzalez, a senior music education major, sing during a recent musical rehearsal. Administrators say the Walsh Center's acoustics have undergone tests to ensure high-quality sound during performances.