News

Colorado residents react to shootings

Students from area shocked by violence

The influence of marijuana

Trespassing, art theft invade Moudy night life

Tele-conference
TCU to host international meeting

Scholarship donors honored at dinner

Colorful illusions

Profs trace human color, drug similarities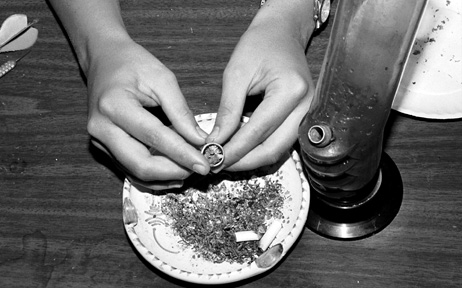 Marijuana is packed into a bong for smoking. According to records from TCU Police, nine people were cited for drug-related violations in 1996, seven of which were for marijuana. In 1997, all three of the violations involved marijuana and in 1998, three out of the five citations were for the drug. No one has been cited for marijuana possession or use this year.