Sports

Women lose to Lobos in Vegas

Frogs off to face tough line-up

Adventurers to take Easter trek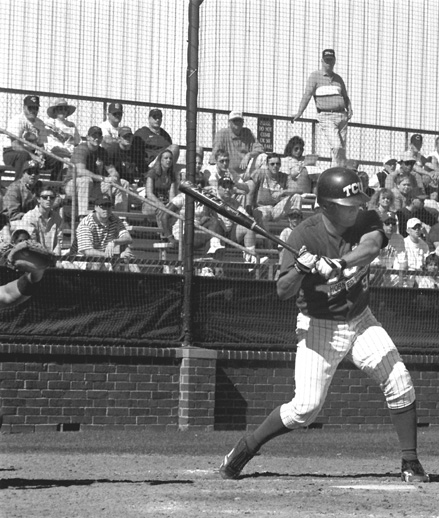 The TCU baseball team traveled to Oklahoma this week and lost to the Sooners 6-3. The Sooners scored all six runs in the sixth inning. Junior designated hitter/pitcher Shaun Wooley scored two of the Frogs three runs and senior catcher Mark Silva, shown above, scored the other. This was a non-conference game for the Frogs and moves their record to 9-8 overall. TCU returns to Western Athletic Conference play with a 3-0 WAC record this weekend against Fresno State in Fresno, Calif.