News

Putting power in their hands

Rape defense classes make women confident

Heightened 24-hour security on patrol to protect campus

PC looks to bring big-name bands

1930 - 1940

Moving forward through the Depression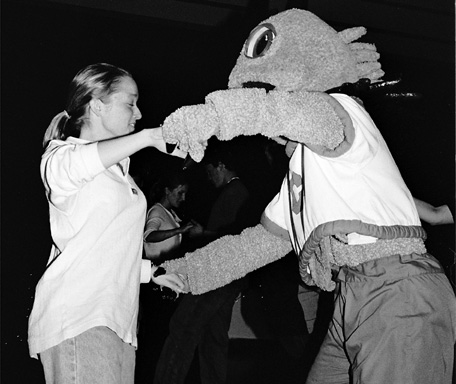 SuperFrog's Birthday Party

Programming Council kicked off SuperFrog's 21st birthday party with swing dancing to the tunes of Mr. Pink Thursday night in the Ballroom. The festivities continue from 11 a.m. to 3 p.m. today at Frog Fountain, with live music by the Custodians, followed on stage by Tripping Daisy.

Angie Jepson, a freshman theater and advertising major, makes the most of her opportunity to swing dance with SuperFrog.