Facilitating athletic prowess
New and improved athletic complexes boost success
Athletics director Eric Hyman says the athletic department has a huge commitment toward improving facilities for all athletic programs.

Recently, athletic department events have been a ribbon-cutting affair.

In the past five years, TCU has renovated or constructed almost every athletic facility on campus, including the recent completion of the Ed and Rae Schollmaier Basketball Complex, the new home of both the men's and women's basketball teams.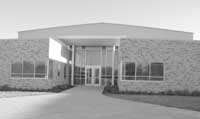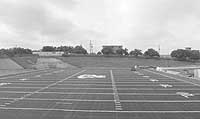 Courtesy of www.gofrogs.com
The Ed and Rae Schollmaier Basketball Complex (left) and the new football turf practice field (right) are the two newest athletic facility additions.