Dressed for basketball success
The Horned Frogs' Neil Dougherty was voted the nation's best dressed coach.

Even after Neil Dougherty picks up his laundry from the dry cleaners he is never fully satisfied.

The second year head coach says he insists on ironing and re-ironing each one of his shirts for wrinkles the cleaners missed before he'll consider wearing it.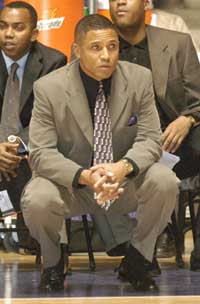 Stephen Spillman/Staff Photographer
TCU is receiving exposure due to men's basketball coach Neil Dougherty, who was voted best dressed coach by Collegeinsider.com.